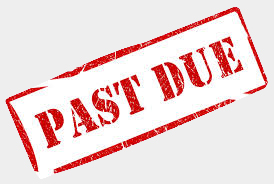 Homeowners Ken and Juanita didn't know what to do. When they married 40 years ago, Ken and Juanita bought their first home - a cute, brick ranch in Kennesaw. Over the years, they improved it, they raised their family in it and had many wonderful memories in it. Once the kids left home, Ken and Juanita built their retirement home and decided to rent this home for extra monthly income since the mortgage had been paid off.
Not knowing anything about being landlords, they ended up renting it to a friend's daughter for $800 a month. After about a year, their tenant starting having trouble paying the rent. Fast forward 4 years later ... the rent had been dropped to $300 a month, the tenant had stopped paying rent altogether, the owners were paying for the utilities, and the tenant wasn't returning the owner's calls. Thinking they were close to losing their home, they called us to see if there was anything that could be done. Here's our analysis:
The owners were friendly with the tenant and made many concessions due to their kind-heartedness. In addition, the owners were not confrontative people and did not know how to enforce the lease.
There was no actual written lease since the tenant was a friend. However, the tenant had a clear understanding of what was expected of them in terms of rent due, lawn care, and maintenance.
Upon inspection of the home, we discovered it was roach infested, water heater and washing machine leaks resulted in a constantly flooded basement and mold along the basement wall, poorly done tenant "improvements", an overgrown lawn, and completely unsanitary living conditions.
Tenants had no means of paying the current rent and certainly could not pay for any of the back rent due.
How we helped Juanita and Ken:
Since we knew we were never going to recover the funds, our main strategy was to get the home back as quickly and easily as possible. We gave the tenant 2 options: 1) pay the last couple of months of back rent owed under a "payment plan" plus pay the current month's rent in full each month, or 2) vacate the premises by the end of the month and we would waive the debt and not proceed with an eviction.
The tenant tested us. They decided not to vacate and not pay the rent so we immediately filed for eviction. Upon receiving the warrant, they backed down and began the process of moving. We stopped the eviction with a documented promise that they would leave by the end of the month, move all their belongings and debris, clean the home, and mow the yard.
The tenants moved as agreed. We brought in our crew to repair the home which took over 4 months to complete. It included pest control, mold remediation, HVAC repair, lawn maintenance, and a construction team to bring the home back to habitable standards.
We marketed this precious 3 bedroom bungalow for $1125 and have great tenants in there today. They pay online and have never missed a payment.
The owners now receive their payments through direct deposit and have been able to purchase the handicap van they needed for so long. They are thrilled we were able to turn this bad situation into an investment that has saved their retirement.
Owners in this situation are often embarrassed that they let things get so far out of hand with the tenant owing them thousands of dollars. Owners are nice people. Tenants are like kids and will take if you give. The combination of the two does not make good business sense so we help our owners get out from under the burden and stress of managing tenants that they now have a personal relationship with. If this is you, call us today because every day you put it off, is another day of lost revenue, a non-performing asset, and probably an ulcer.