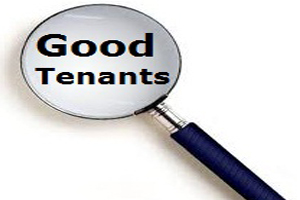 Finding great tenants is the single most important decision a landlord makes ... let us help you find the right one!
FIND ME A TENANT is designed for owners who need help finding good tenants but want to manage their own property. If you don't have the time to properly advertise and show your property, don't know how to perform legal credit and background checks, or don't want to spend the time or money with an attorney to draft and execute a solid, legal lease agreement, then our Tenant Placement Program may be perfect for you.
In our Tenant Placement Program, we will:
provide a free market analysis to help you set the monthly rent amount for your property
provide guidance on setting the monthly rent
take photographs of your property for the listing
advertise your property on the multiple listing service and major internet rental websites
install a yard sign (if permitted by the HOA) and lockbox for showings
take all calls, handle questions, and show the property
process the application and perform screening with a background check, rental history verification, financial and credit history, employment verification, and eviction check
write and execute the lease agreement that names you as landlord and provides all required disclosures
perform the move-in walk-through and document the home's condition, collect the initial rents and deposits in certified funds made out to you. We do all this to conform to the Georgia Landlord Tenant Act so you are on solid ground with the law from day one.
turn all monies and signed documents over to you and we step out of the picture
Once a tenant is in place, we'll deliver the rents and deposits, originals of all the documents, and turn the day-to-day duties of managing your home over to you. If you decide you no longer want to handle property management, just let us know and we'll be delighted to take over.
To summarize:
We do the advertising
We show the property
We investigate the applicant
We prepare a stellar lease and exhibits
We meet with the tenants to sign all the documents
We do the move-in inspection
You get the security deposit
You get the keys and the contact information
You do the management