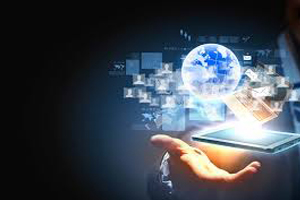 Property management is extremely labor intensive so in order to keep costs down and maximize efficiencies, we've invested in all kinds of technology.
ONLINE SYSTEM
So you can get your rents in time to pay your mortgage, we've implemented a state of the art software solution called Propertyware. This system allows our tenants to make secure online payments so weekends, nights, and holidays do not impact payment due dates. We know within 3 days if the tenant has enough funds to cover their rent (no more waiting weeks for a bounced check!) and within another three days, the rents are transferred electronically to your banking account. In addition, Propertyware gives you access to an online Owners portal where you can get your statements and reports on demand that show monies received, tenant requests, and expenses charged to each of your rentals. The tenant online portal allows them to make their rent payment on time – and with no excuses – and submit maintenance/repair requests.
MULTIPLE LISTING SERVICES
To reach the broadest target market, we are members of Georgia's multiple listing services. When we submit your rental details and photos, your home's listing is transmitted to thousands of national brokerage home search websites and becomes available to all Georgia real estate agents. This vast network provides maximum exposure of your home to a very large audience.
INTERNET MARKETING
We spend thousands of dollars advertising your property on additional high traffic rental websites, such as Zillow, Trulia, Postlets, RentalHomes.com. These websites, in turn, syndicate our listings to anther several thousand websites making your home available to a huge market. We utilize technology features that forwards every inquiry to our cell phones so we can promptly respond and show your home. As a result, our days on market average less than 30 days.
PHOTOGRAPHS
As you can see, your home is transmitted all over the internet reaching people around the world. Anyone looking for a rental like yours will have access to photos that tell your home's story. We submit as many high quality photographs as we can to generate interest and excitement for your home. We also take advantage of virtual tours that attract even more renters. To ensure every listing of your home has photos included no matter where it is displayed, we won't submit an initial listing until your home has been photographed and we can upload photos and listing details together.