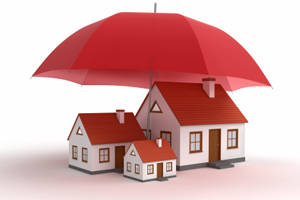 Atlanta Area Property and Management strongly recommends Tenants purchase Renters Insurance.
It's a common misconception that a landlord's insurance on a rental property protects the tenant's stuff so nearly all renters assume that the homeowners insurance will cover the Tenants belongings in the case of theft, fire or some other hazard. NOT TRUE! The homeowners insurance will only cover the actual structure of the building and grounds — not the possessions of the people who live there.
Atlanta Area Property and Management, the Landlord, or Owner will not be liable for any damage or loss to Tenant personal property for any reason or cause whatsoever and this clause is written in every lease. Tenants are required to read our renters insurance policy prior to completing an application. With so many lawsuits, Owners are getting pressure from their insurance companies to require renters insurance. But because it is not required across the board, we've found we lose many tenants by forcing them to purchase this insurance. Depending on the home, we may or may not require tenants to have renters insurance.
Benefits of Renters Insurance It's important to know what coverage is offered by renter's insurance:
Basic coverage. Renter's insurance only covers a renter's personal belongings with protection against fire, smoke, vandalism, and theft. General coverage limits are $30,000 to $50,000 but a renter can purchase more coverage at a higher cost.
Liability coverage. Renter's insurance offers coverage in the event you are sued for damage to someone who visits your home.
Type of coverage. There are two main types of basic coverage: actual cash value or replacement cost. With actual cash value you will get money to replace belonging such as a tv or computer but at the depreciated rate. Replacement cost coverage pays to replace the item at today's cost but coverage is more expensive.
Living expenses. Renters insurance will also provide coverage in the event that a covered situation, such as a fire, forces the renter to find other living arrangements. There is a limited amount and time frame of coverage and the longer and more coverage, the more expensive.
What's Not Included When You Buy Renters Insurance Renters should be aware that flood damage and earthquake damage are not covered and must be separately purchased, just as it is for homeowners. Source: EnlightenMe