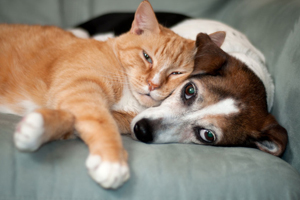 OMG! People love their pets! Statistically, over 70% of renters have pets and they consider them "part of the family". They seek housing that is conducive to an environment that includes the dog. So if you do not permit pets in your property, you really narrow the field of potential renters and run the risk of a prolonged vacancy waiting for a qualified tenant. We encourage you to allow pets but not without strict limits and rules. Our experience with pets has led us to implement a stringent pet policy designed to keep pets under control and pay for potential damages pets may cause.
In a nutshell, here's what we expect from our tenants:
Small pets only
Monthly pet rent
Non-refundable pet fee
Restriction on the type of pets permitted
A signed pet agreement
Pet ID tags and leashes
Poop and scoop
No food or water left outdoors.
No neighbor disturbances.
Must comply with all HOA and municipal bylaws
Tenants completely responsible and liable for all damages or harm
As you can see, we think it makes sense to permit pets in your rental home but with a good bit of control. We take pet ownership seriously and expect our tenants to do the same.